Residents for Uttlesford (R4U), the local party of towns and villages, has stated that Uttlesford District Council has put itself at risk by continuing to employ their head of planning through his notice period as he prepares to join a national developer with major interests in the district.
Uttlesford District Council has seen a few high profile resignations since the high-profile rejection of their draft Local Plan by the government's Inspector in 2014; first the chief executive, and now the head of planning.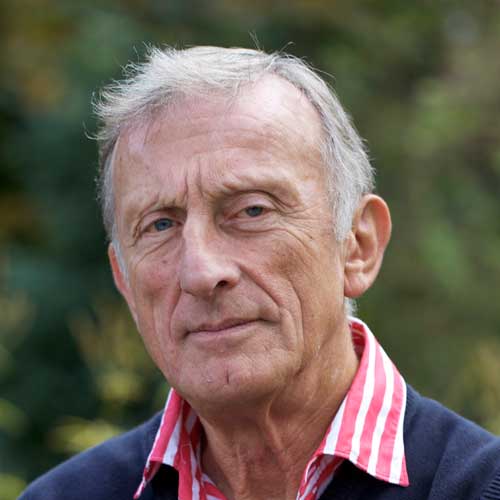 John Lodge (R4U)
R4U's Leader at UDC, Cllr John Lodge said "
The facts are pretty straightforward. UDC's head of planning has resigned, and he will soon join a large national developer who has major interests in Uttlesford. This developer was granted Outline planning consent for 790 homes in Dunmow by UDC last October. They are currently moving through the Detailed Planning approval process for that site and another 40 home development in Elsenham. The head of planning role at UDC has management oversight and overall responsibility for all development approvals and contracts in Uttlesford. This includes the selection of sites that developers have put forward for the new draft Local Plan. It is clear for anyone to see that there is a very real Conflict of Interest for him to remain at work
."
Cllr Lodge continued "I have raised the matter a number of times with the UDC leader and interim chief executive, and I am frankly appalled that they have refused to act – this is not their finest hour. To be clear this is not about an individual; it is about the power and influence that the head of planning role has, which leads to both real and perceived Conflicts of Interest in this situation. By not acting swiftly to remove him from work, UDC is opening itself to law suits from other developers whose sites are not selected for the Local Plan. It also risks another £2 million refusal of their Local Plan. He should have been on gardening from the beginning of January, as he would be in any commercial organisation. So what are the real reasons that the UDC leadership is prepared to risk taxpayers' money like this again?"

About Residents for Uttlesford
Residents for Uttlesford (R4U) is the local party of towns and villages. The party was formed by a number of residents' groups in north Essex to provide a strong, independent voice for the views of the residents of the area. The party believes that on local issues local residents should decide, not politicians from Westminster parties.
Uttlesford residents achieved election gains in 2013 and have been increasing their voter share ever since. In 2017 they achieved further gains with a 60% share of the vote in a local district council by-election. Election successes are based on the group's desire to give local people a voice and implement long range strategic and sustainable plans for their area.
Residents for Uttlesford has 11 Uttlesford District Councillors and numerous Town and Parish Councillors. It is the Second Party at Uttlesford District Council and the largest party at Saffron Walden Town Council, where under its stewardship, the council has won multiple awards.
Residents for Uttlesford can be found on the web at www.residents4u.org.