This week R4U has secured a concession to give residents a stronger voice and better outcome as the draft Uttlesford Local Plan moves into public consultation.
Councillors at Uttlesford District Council met on 11 July to approve sending the latest draft of the administration's district Local Plan to a full public consultation. The draft was approved for consultation, but only after a last minute amendment was secured by opposition party Residents for Uttlesford.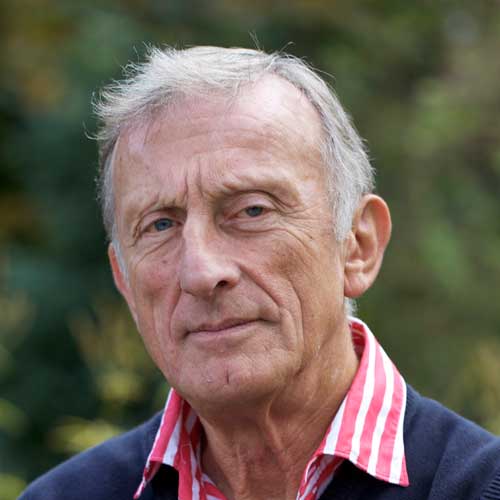 John Lodge (R4U)
R4U's John Lodge is the Opposition Leader at UDC and also a member of the cross-party group set up in 2015 to provide oversight of the new Local Plan process. He said
"In 2014 the previous Uttlesford Local Plan was rejected by the Planning Inspector for a number of failures, including UDC's 'duty to cooperate', question-marks over sustainability and infrastructure, poor choice of locations for new homes, and missing evidence. That failure cost local taxpayers more than £2million."
Cllr Lodge continued "As the voice of local residents, our amendment to the new draft Plan is designed to stop the same costly mistakes being made again; and it was approved with cross-party support. As a result UDC has now agreed that: residents' concerns will be acted on where practicable; new garden communities will be built so they won't negatively impact nearby communities; and there will be on-going three-way engagement and collaboration between UDC, developers and communities with their parish/town councils."
"R4U will continue to hold the UDC administration to this and expects them to respond to and properly consider all concerns that are raised during the current public consultation. We urge all residents to respond to the public consultation on the district council's Local Plan on the UDC website."

About Residents for Uttlesford
Residents for Uttlesford (R4U) is the local party of towns and villages. The party was formed by a number of residents' groups in north Essex to provide a strong, independent voice for the views of the residents of the area. The party believes that on local issues local residents should decide, not politicians from Westminster parties.
Uttlesford residents achieved election gains in 2013 and have been increasing their voter share ever since. In 2017 they achieved further gains with a 60% share of the vote in a local district council by-election. Election successes are based on the group's desire to give local people a voice and implement long range strategic and sustainable plans for their area.
Residents for Uttlesford has 11 Uttlesford District Councillors and numerous Town and Parish Councillors. It is the Second Party at Uttlesford District Council and the largest party at Saffron Walden Town Council, where under its stewardship, the council has won multiple awards.
Residents for Uttlesford can be found on the web at www.residents4u.org.