Residents for Uttlesford is the local party of our towns and villages. We are residents and we give our fellow residents a strong, independent voice that is free from national party politics. That means we only have one boss – residents. We have County, District, Town and Parish Councillors that work hard to represent you. We don't control the District Council yet – we are the Second Party in Uttlesford. That means we have a lot of influence, can push your agenda, and hold others to account.
Are residents being properly represented?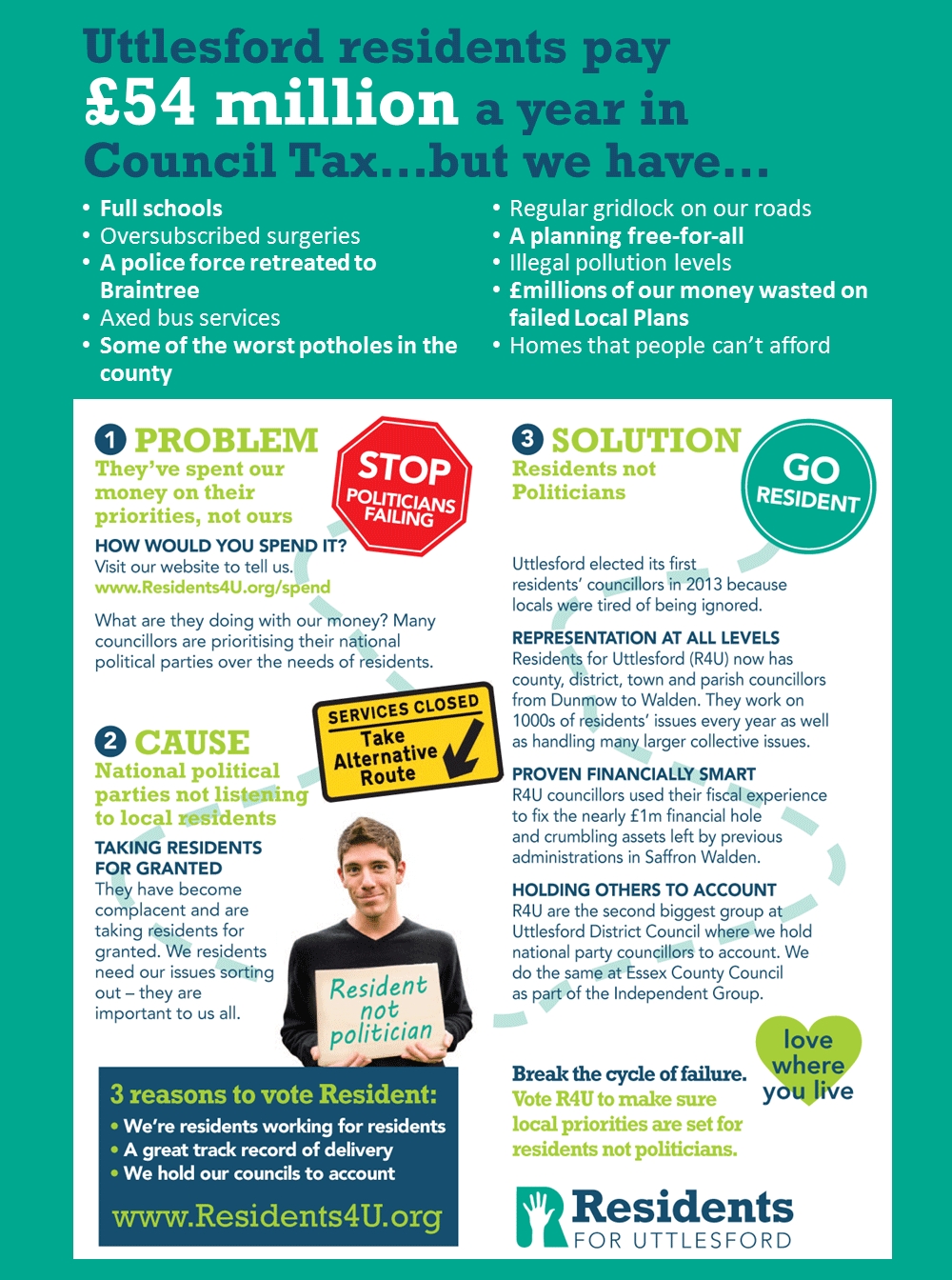 Our policies
We are the first party to produce a full set of policies for local things. We don't yet control  Uttlesford District Council, so we can't set the agenda. However we are the second party and we seek to influence District Council policies to implement things that residents want and need. In fact the current UDC administration has already taken a number of our policy ideas, even if we don't always think that they implement them quite correctly.