Tuesday 26th April 2015, Uttlesford: Residents for Uttlesford (R4U), the local advocacy group for towns and villages, has announced its plan for the first 100-days of its administration if elected to run Uttlesford District Council.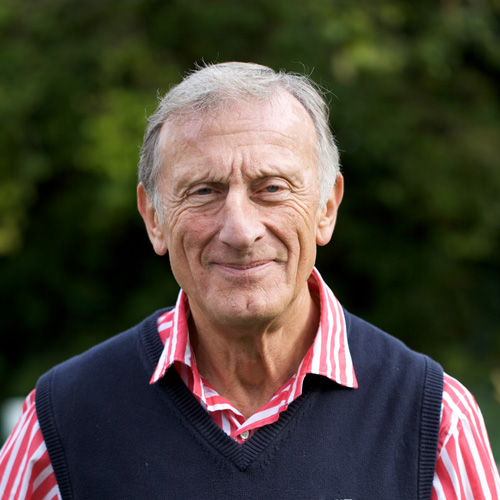 Cllr John Lodge (R4U Chairman)
The Plan outlines the major programmes centre on R4U's 3 key initiatives of 'Your Needs', 'Your Voice', and 'Your Council'. The programmes focus on the local economy, planning, education, healthcare, roads, parking and transport. They also include proposals to make the Council more transparent and accountable, and a revision to how it operates.
Residents for Uttlesford chair Cllr John Lodge said "If elected to run Uttlesford District Council it is important that we quickly steer the council back on the right course. As well as our focus on jobs, housing, schools and roads, we will initiate a review into how the current administration lost £2m of our money on the rejected Local Plan and how we can prevent it happening again."
In summary Residents for Uttlesford's Plan for the First 100 Days includes starting the following programmes:
Your Needs:
Proper infrastructure planning for schools, healthcare and roads in partnership with those other authorities responsible for delivering them;
An economic programme to integrate strategies for jobs and local business development, high-speed broadband, town centre retail, parking, public transport, cycling and commuting;
A review of affordable housing including the delivery of new homes and prioritisation of the housing list for locals;
Your Voice:
A Neighbourhood Plan Accelerator to give settlements a legal say in their own futures;
A programme to improve consultation with residents by using modern communication technology such as email, messaging, live-streaming, and instant online polls and feedback;
An upgrade to the Planning Committee to increase participation by residents, town and parish councils in planning decisions that affect them;
Your Council:
A consultation to replace the current District Cabinet system with one that is more democratic and representative;
Elimination of party political interference from independent functions, such as Planning, Standards and Scrutiny committees;
A review of recent Council decision making and spending so that the Council can properly learn from its past mistakes.
About Residents for Uttlesford
Residents for Uttlesford (R4U) is the local party of towns and villages. The party was formed by a number of residents' groups in north Essex to provide a strong, independent voice for the views of the residents of the area. The party believes that on local issues local residents should decide, not politicians from Westminster parties.
Uttlesford residents achieved election gains in 2013 and have been increasing their voter share ever since. In 2017 they achieved further gains with a 60% share of the vote in a local district council by-election. Election successes are based on the group's desire to give local people a voice and implement long range strategic and sustainable plans for their area.
Residents for Uttlesford has 11 Uttlesford District Councillors and numerous Town and Parish Councillors. It is the Second Party at Uttlesford District Council and the largest party at Saffron Walden Town Council, where under its stewardship, the council has won multiple awards.
Residents for Uttlesford can be found on the web at www.residents4u.org.