Monday 9th February 2015, Saffron Walden: Residents-for-Uttlesford (R4U), the local advocacy party for towns and villages, announces that it has received assurances from the NHS about the future of the Radwinter Rd Community Hospital in Saffron Walden.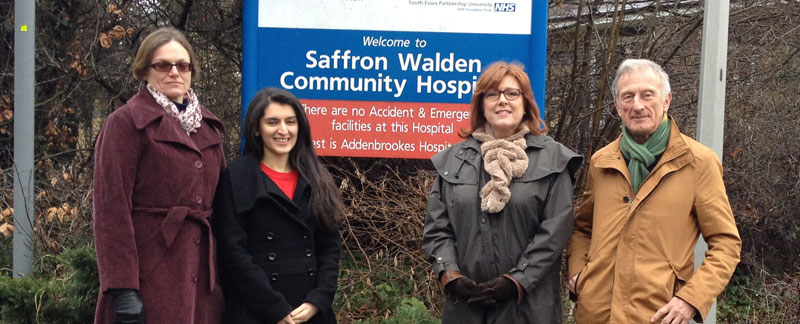 R4U Health and Families Team members and Prospective Candidates (L-R) Sharon Morris, Aisha Anjum, Cllr Heather Asker with R4U chair Cllr John Lodge at Saffron Walden Community Hospital. The future of the hospital has been in question for some time with fears that it may be closed and the site turned into housing. At a recent meeting held by the NHS West Essex Clinical Commissioning Group in Saffron Walden, R4U's chairman, County Councillor John Lodge sought and received clarity and confirmation about the hospital's future on behalf of the residents of Saffron Walden and the surrounding villages.
Cllr John Lodge (R4U)
Cllr John Lodge of R4U stated
"It is great news that the NHS Clinical Commissioning Group have confirmed their long-term commitment to the Community Hospital in Saffron Walden and that its future is assured. I have also asked that they consider expanding the facility to include the provision of a new doctor's surgery and medical centre; the NHS has indicated that they will start work on a proposal for this within six to twelve months."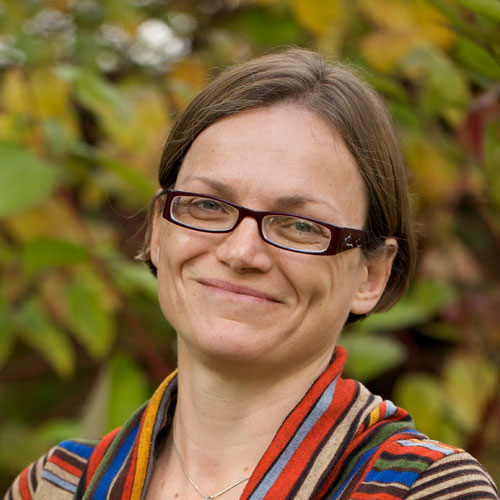 Sharon Morris (R4U)
Prospective district council candidate Sharon Morris is an R4U spokesperson on local health issues and the joint organiser of the
Saffron Walden Boobiebellion
event to raise awareness of breast cancer. She said
"We are delighted that the NHS has confirmed that this important facility is to be maintained for the community. It undertakes many tests and procedures, provides important care in the local area and can take on an expanded role."
About Residents for Uttlesford
Residents for Uttlesford (R4U) is the local party of towns and villages. The party was formed by a number of residents' groups in north Essex to provide a strong, independent voice for the views of the residents of the area. The party believes that on local issues locals should decide, not the Westminster party whip.
Uttlesford residents achieved substantial election gains in May 2015. Election successes were based on the group's localism advocacy platform and the desire to create and implement long range strategic and sustainable plans for their area.
Residents for Uttlesford has 11 Uttlesford District Councillors and many Town and Parish Councillors. It is the Second Party at Uttlesford District Council and the first party at Saffron Walden Town Council.
Residents for Uttlesford can be found on the web at www.residents4u.org. Also available on the website are latest News,  councillor bios and blogs.