10th June 2015, Uttlesford: Residents for Uttlesford (R4U), the local advocacy group for towns and villages, has announced its Shadow Cabinet at Uttlesford District Council.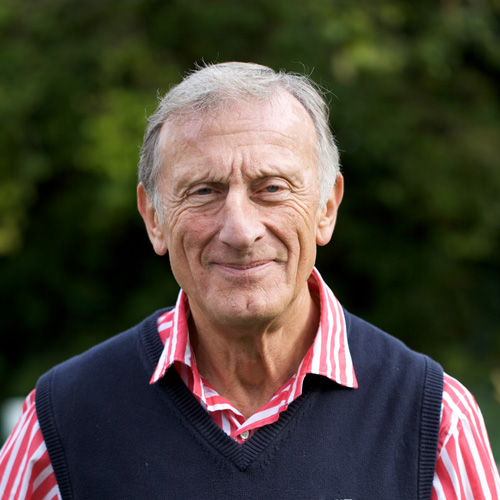 Cllr John Lodge (R4U Chairman)
John Lodge, Chair of Residents for Uttlesford and R4U Shadow Cabinet Leader said "
We are the Principal Opposition Party at Uttlesford District Council and are serious about making sure that residents' voices are heard."
"By creating a Shadow Cabinet we will provide stronger scrutiny of the Conservative administration and their policies, and for alternative views and programmes to be highlighted. We have an outstanding team that includes seasoned finance, legal, business and planning experts. In many cases their experience significantly outweighs that of the cabinet members they are shadowing."
Cllr Lodge continued "We are happy to have secured 30% or more of the seats on both the important Planning and Standards Committees, good representation on the Local Plan Working Group and the Performance & Audit, and Scrutiny Committees. This will allow us to work as a constructive opposition in the interests of all the residents of the Uttlesford."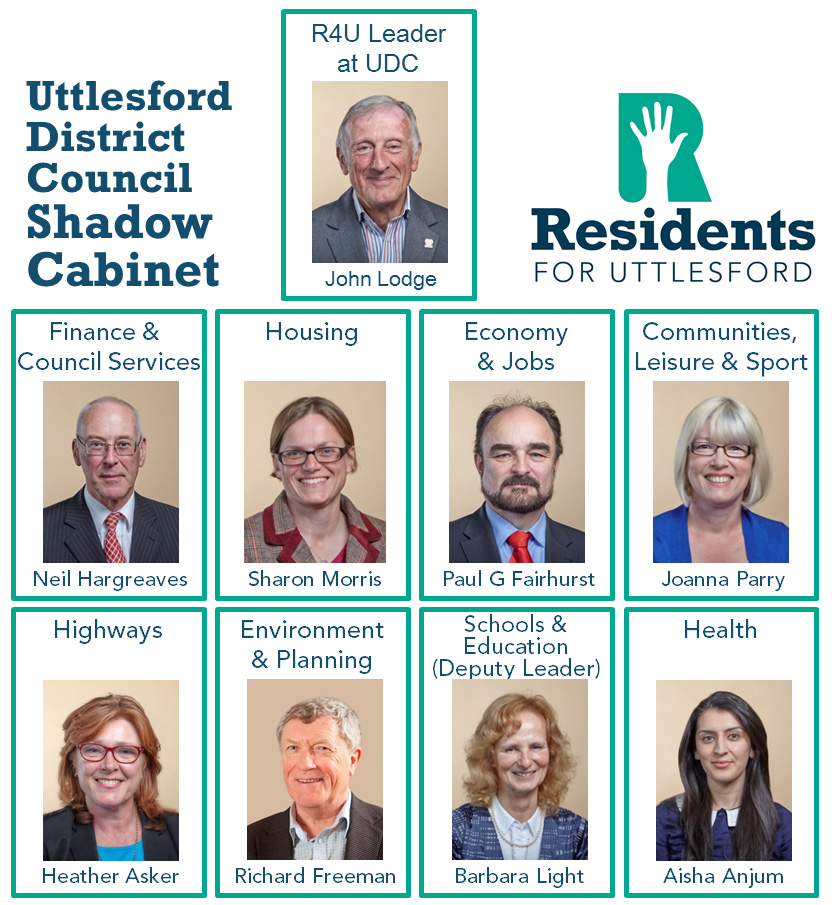 The R4U Shadow Cabinet portfolios at Uttlesford District Council are:
About Residents for Uttlesford
Residents for Uttlesford (R4U) is the local party of towns and villages. The party was formed by a number of residents' groups in north Essex to provide a strong, independent voice for the views of the residents of the area. The party believes that on local issues local residents should decide, not politicians from Westminster parties.
Uttlesford residents achieved election gains in 2013 and have been increasing their voter share ever since. In 2017 they achieved further gains with a 60% share of the vote in a local district council by-election. Election successes are based on the group's desire to give local people a voice and implement long range strategic and sustainable plans for their area.
Residents for Uttlesford has 11 Uttlesford District Councillors and numerous Town and Parish Councillors. It is the Second Party at Uttlesford District Council and the largest party at Saffron Walden Town Council, where under its stewardship, the council has won multiple awards.
Residents for Uttlesford can be found on the web at www.residents4u.org.