R4U has announced that it is extremely concerned about spiralling crime in Uttlesford under the supervision of the Essex Police and Crime Commissioner Roger Hirst. The announcement came after the recent packed local public meeting by the Commissioner at the Saffron Walden Town Hall.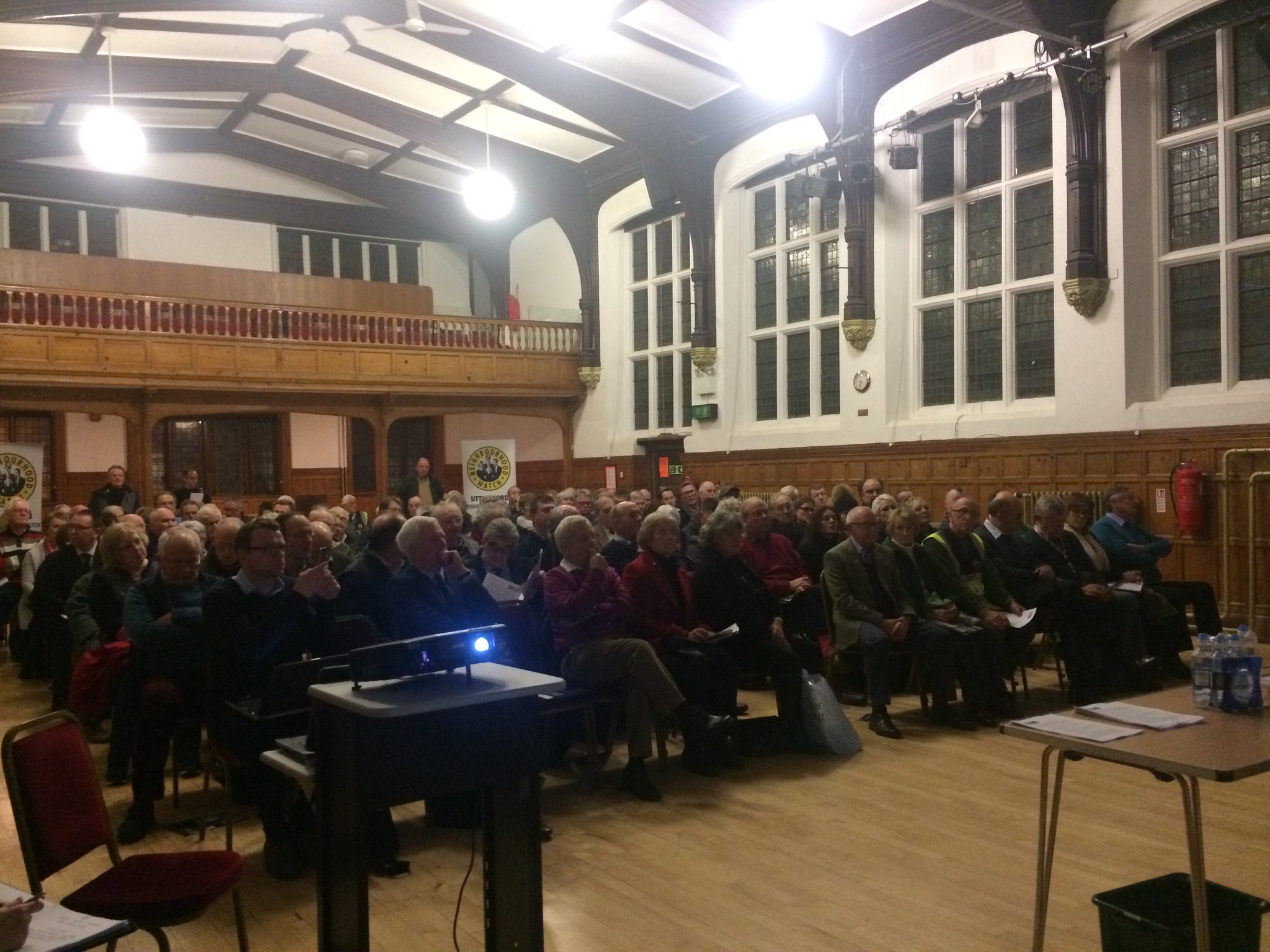 Heather Asker (R4U)
After the meeting District Councillor and former Saffron Walden Mayor Heather Asker said "
What was revealing is that the Police Commissioner clearly has no comprehension about local issues here in Uttlesford – Essex doesn't stop at the A120.The district population is growing and one PSCO for every 42,000 people isn't enough. We've had a spike in burglaries and thefts in the town since the police station was closed. People are furious that the Commissioner has retreated the police to Braintree and now is asking us to pay more council tax for the privilege. As one resident at the meeting said, smaller places, like Royston, Melbourn and Sawston, in neighbouring counties have police stations, so why don't we?
"
Alex Armstrong (R4U)
R4U's Heather Asker continued added "
Rural crime is also on the increase but we don't see the police here for weeks on end. In addition to many recent burglaries along the M11 corridor, there has been a spate of car joy-riding, burning and vandalism in the village. A suspect was arrested then released. Why has no one been charged?
"
Dunmow Town Councillor Alex Armstrong said "It is no better in the south of the district. It seems that criminals are back down the A120 and M11 well before the police even make it over the border from Braintree. In fact even yesterday there was a second masked bank raid on the Dunmow High Street. Thank goodness no one was harmed. Residents feel it is becoming increasingly lawless. We are rightly concerned and residents want stronger action on crime in Uttlesford."

About Residents for Uttlesford